Rooms
The rooms of Hotel Cellai are extremely comfortable, equipped with warm and precious materials and personalized with authentic antiques expertly chosen one by one in the many markets of Tuscany.
This passion for detail contributes to the intimate, tranquil atmosphere which transforms each room into a pleasant refuge within the bustling city of Florence, in a place where guests can relax after a day spent touring and admiring the many beautiful artistic and architectural sites in the city which cradled the Renaissance.
Each bedroom at Cellai Hotel has been individually designed in a fresh concept mixing tradition, precious fabrics, period furnitures, italian vintage design, original photos, prints and paintings.
Rooms are light and comfortable and well appointed with a writing desk, wireless internet access and flat screen TV's. Rooms overlooking the front have double soundproof windows.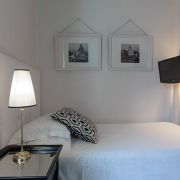 Single Room (08/10 mq)
Single Bed, 110/130 cm SLEEPS 1
Individual Design / Cotton sateen sheets
Double pillows / Soundproof windows
Ensuite bathroom with shower or bathtub
please request at time of booking
Air Conditioning / Free WIFI Internet
FLAT SCREEN TV / SATELLITE TV
Bathroom Amenities / Hairdryer
Air Conditioning / Free Internet Access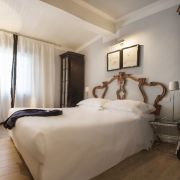 Double Room Single Use (12/16 mq)
Individual Design / Sleeps one
Single Bed, queen or European king size,
Cotton sateen sheets / Double pillows
Soundproof windows / Free WIFI Internet
Ensuite bathroom with shower or bathtub
please request at time of booking
FLAT SCREEN TV / SATELLITE TV
Minibar – Fridge Bar / Bathroom Amenities
Hairdryer / Air Conditioning / Free Internet Access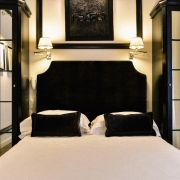 Vanity (12/14 mq)
Ensuite small but complete bathroom with shower or bathtub please request at time of booking
Individual Design / Cotton sateen sheets
Queen bed or two separate beds, as you like
Double pillows / Soundproof windows
Free WIFI Internet / FLAT SCREEN TV
SATELLITE TV / Minibar – Fridge Bar
Bathroom Amenities / Hairdryer / Air Conditioning
Internet Access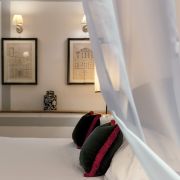 Classic (14/18 mq)
Individual Design / Cotton sateen sheets
Queen bed or two separate beds, as you like
Double pillows / Soundproof windows
Ensuite bathroom with shower or bathtub
please request at time of booking
Free WIFI Internet / FLAT SCREEN TV
SATELLITE TV / Minibar – Fridge Bar
Bathroom Amenities / Hairdryer
Air Conditioning / Internet Access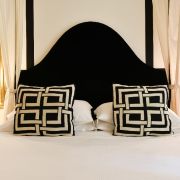 Superior (15/20 mq)
Individually Designed / Double beds, as you like
king sizebed or four poster beds or two separate
Cotton sateen sheets / Double pillows
Soundproof windows / Air Conditioning
Ensuite bathroom with shower or bathtub
please request at time of booking
Free WIFI Internet / FLAT SCREEN TV
SATELLITE TV / Minibar – Fridge Bar
Bathroom Amenities / Hairdryer / Air Conditioning
Breakfast served in the room with no extra charge
Picture lights / Bathrobe / Slippers
Chianti Wine bottle in the room upon arrival
Typical Artisanal Biscuits from Florence